BMW M4 G82 800 PS / BMW M4 G83 800 PS



In this BMW M4 G83, we have raised the stock performance of 510 hp / 650 Nm to an incredible 800 hp / 870 Nm through our tuning. This corresponds to a performance increase of 290 hp and 220 Nm. Despite this supercar performance, the vehicle was tuned with only 98 octane (Super Plus). Thus, can also be driven and refueled abroad without any problems.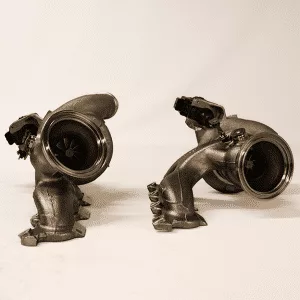 Technical changes

To ensure that this performance is stable and the longevity of the engine remains, some changes were made. First, the engine control unit had to be unlocked to remove the tuning protection. At the same time the technical changes were made. These included: Installation of infinitas upgrade turbochargers with power range up to about 900 hp, replacement of some components of the stock exhaust system: downpipes without catalysts and OPF replacement pipes. The main cats remained in place.
infinitas Software-Optimization

After the hardware changes, the next step was software optimization. For this, our engineers tuned the vehicle individually on the in-house dynamometer. In addition, a transmission software optimization was done and the VMAX was raised to 330 Km/h. This is a whopping 40 Km/h faster than the stock speed.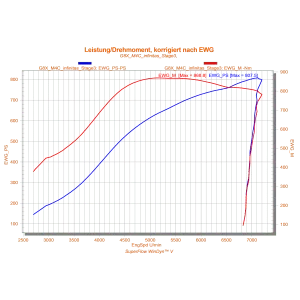 Price
Not only the performance, but also the price is unbeatable! The entire conversion to supercar level can be realized already from about € 19,000.
Custom made on request

infinitas stands for almost unlimited possibilities and the highest quality! That's why 800 hp is not the limit, because even performance above that is available by request for vehicles with the S58 engine. There are also output levels with the possibility of TÜV registration. < Send request >
M4 G83 800 PS sound
M4 G83 800 PS / 870 Nm



M3 G80 Stage 2 (720 PS / 840 Nm)
Different performance levels                                                                                                           You own a different vehicle and are interested in a performance upgrade?