infinitas Season Opening Party
We would like to welcome the new season with a party for our customers and friends of infinitas. This will take place on 01.04.2023 on our company premises in Gachenbach. You can look forward to an eventful day. Also for the small fans is provided. < ORDER TICKET >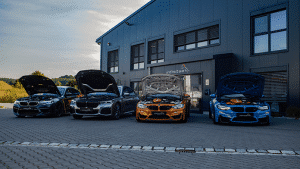 Day schedule
– Entrance: 11 a.m.
– Test bench runs: from 11 a.m.
– Drinks served: from 11 a.m.
– Exclusive first glimpses of new products: from 11 a.m.
– Food: from 12 o'clock
– Decibel measurements: from 12:30 every 2 hours
– Company tours: from 1 p.m. every 1 1/2 hours
– After show party with DJ at 7 p.m.
Who will go home as the winner…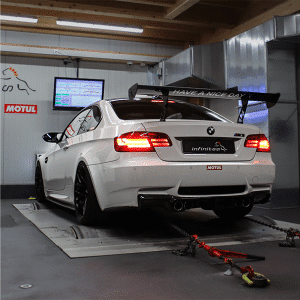 The Grand Prix of decibels: The loudest vehicle wins.
Test bench run: You can let us measure your car's performance on our dyno all day for €74. The most power wins.
Tickets
A ticket costs 10 € (children up to 12 have free entry). We will set up a bouncy castle on the premises, so that the children's fun is also covered. The price includes free food throughout the day. Tickets can be easily ordered through our webshop. < ORDER TICKET >
Attention: Tickets will not be sent separately by letter. Ticket will be sent as e-mail. Tickets can be purchased until 03/26/2023.
Location
The event will take place on our company premises: Am Brunnenfeld 1, 86565 Gachenbach