infinitas exhaust system M4 G82/G83 & M3 G80/G81

infinitas now also offers its own exhaust systems for the M4 G8X and M3 G8X models. These are made in Germany from high-quality stainless steel.
Thanks to the pipe diameter of 3.5 inches and the straightpipe valve control, the vehicles have a significantly louder and more bassy sound. The exhaust system is registration-free and therefore does not have to be registered at the TÜV. It is also possible to register the exhaust systems in combination with downpipes and our performance upgrades.
Advantages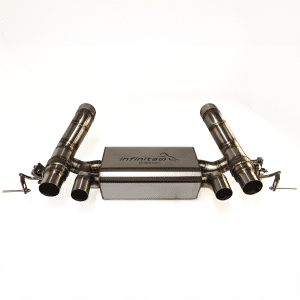 With our new infinitas exhaust system you can of course also enjoy certain advantages:
>> From OPF
>> Registration-free
>> Significantly louder and bassier sound
>> Flap control
>> Weight saving
>> Can be registered in combination with performance upgrade and ECE downpipes
Vehicles
The exhaust system is available for M3 G80/G81 & M4 G82/G83: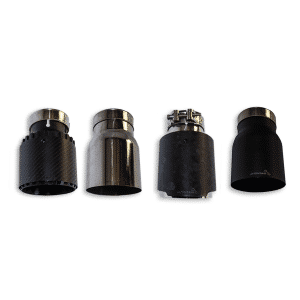 >> M3 G8X
>> M4 G8X
TÜV
The issue of TÜV registration often plays a major role in tuning nowadays. The exhaust systems are ECE approved and therefore registration-free. They can also be registered in combination with one of our performance upgrades.
Order your exhaust system now: https://shop.infinitas-automotive.com/en/BMWM/M4/G8X-2020-202X/M4(480PS)BENZIN/6a10e252e3ec0018acb59341539be8dd
Sound
M4/M3 G8X infinitas exhaust sound: