BMW X4M F98 800 hp



infinitas also offers performance optimizations for the new BMW XM models. This is done by direct programming of the BMW MG1/MD1 control units. With infinitas you can increase the power of your BMW of the current S58, to over 800 hp and 870 Nm.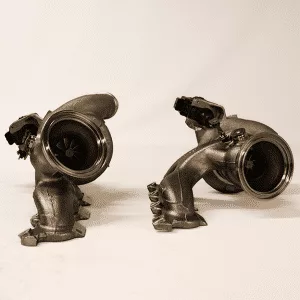 Technical changes

In order to maintain the 800 hp performance and the longevity of the engine, some changes have to be made: Installation of infinitas upgrade turbochargers with power range up to about 900 hp, replacement of some components of the standard exhaust system: downpipes without catalysts and OPF replacement pipes. The main catalytic converters remain in place during the conversion.
infinitas Software-Optimization

After the hardware changes, our engineers tune the vehicle individually on the in-house chassis dynamometer. In addition, a transmission software optimization can also be performed and the VMAX raised to 330< Km/h.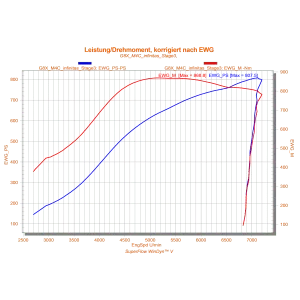 Price
A conversion to a supercar level with 800 hp can already be implemented from about 19,000 € with us.
Custom made on request

infinitas stands for almost unlimited possibilities and the highest quality! That's why 800 hp is not the limit, because even performance above that is available by request for vehicles with the S58 engine. There are also output levels with the possibility of TÜV registration. < Send request >
X4M F98 800 hp Sound
M4 G83 800 hp/ 870 Nm



M3 G80 Stage 2 (720 hp / 840 Nm)
Different performance levels                                                                                         You own a different vehicle and are interested in a performance upgrade?